Tribute to Mike Raupach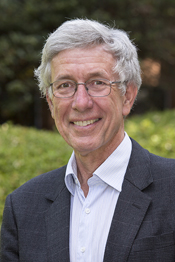 Professor Mike Raupach, an extraordinary carbon cycle scientist and climate change communicator, passed away on February 10, 2015.
Mike co-founded the Global Carbon Project, initiating a global research program engaging hundreds of scientists, practitioners, and policymakers. Mike's research, leadership, and personal commitment have made the GCP a scientifically rich, innovative and socially relevant international collaboration.
Mike realized far earlier than most that the GCP needed to undertake both first-class and societally relevant research. He contributed to understanding relationships between emissions and economic development, urbanization, present and future emissions, and ways to think about the responsibility of nations to address mitigation and their commitments. Most importantly, Mike always grounded this research in the context of the global carbon cycle, including novel analyses on the importance of natural CO2 sinks on land and in the oceans, and how such interactions govern the changes in radiative forcing from greenhouse gases.
Beyond the scientific contributions, Mike was an example of integrity, clarity of purpose, and humility for which we are extremely grateful. Mike's kindness and approachability made him a wonderful person to work and be with.
We are lucky we had the opportunity to know Mike and be inspired and touched by him as a colleague and friend.
Mike's enormous scientific legacy will effect science and scientists for decades to come.
Mike passed away peacefully surrounded by his family at his home in Canberra, Australia.